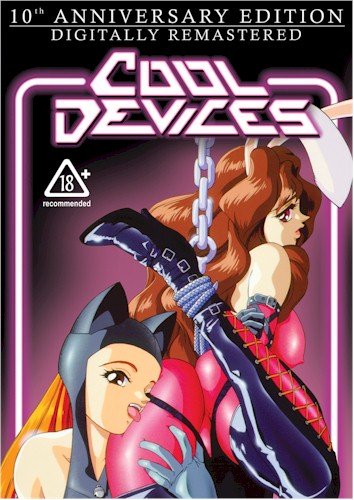 Dirty talk and Hentai
So the time has come for me to get a bit dirty and talk about something taboo here in the U.S. which is of course, pornography. Specifically porn of the anime type or more commercially known as Hentai. Talking with my wife about this, yes we talk about everything, she said the term hentai is used for describing more, hardcore porn. I thought all porn was hardcore? Interestingly enough tracing back to the origins of hentai I found that one of the first movies was produced in Japan in 1969 called A Thousand and One Nights. It was poorly accepted at the time but set the scene for later films to come. Though there are many hentai films, one that comes to mind in particular is a series called Cool Devices. Not that I've watched a lot of porn or anything. Cool Devices is an anime series of 11 episodes of unrelated topics mostly centered around fetish and BDSM types of situations and imagery. Good explanation, right?
But back to my point of porn being taboo here in the U.S. compared to Japan, and elsewhere for that matter. I can't say I fully understand why that is other than the powers that be have instilled the values of sexuality on the people, rather than the other way around. From my perspective anyway, we here are a more conservative Christian based society that has learned that it's bad to be sexual in nature or to have thoughts about it. Hence pornography is looked upon as something that is "dirty" and not "normal". As we have seen in the recent Supreme Court ruling, gay marriage is now legal in the United States. There are still many who oppose the decision and idea the of it based on outdated values. Though everyone is welcome to have their own opinion on any topic, that's what makes being alive wonderful. Another and more powerful reason why sexuality is looked down upon in the U.S. is that sex sells. The more "taboo" you make something the more people want it. The more you shun sex and sexuality the more money you can make from it. I mean just look at the recent buzz about Miley Cyrus and the "shock value" on her actions being sexual in nature. Don't think for a moment that was something she thought of doing herself. Once people start to really, really see things for what they are, their mind begins to open to other possibilities. It's pretty amazing, give it a try.